What is the Meszaros Motorsport's Difference?
Lifetime Guarantee on materials and workmanship.
Preferred vendor for all insurance companies criteria listings
We value your time and work hard to make scheduling your appointment, dropping off and picking up easy and convenient for you
Computerized frame equipment
Computerized estimating system to optimize accuracy
We are committed to the environment by using
environmentally-friendly water-bourne refinishing paints.
Paintless dent repair
Auto glass repair and replace
Free computerized estimates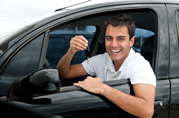 "Excellent experience and will definitely be going here again should I ever need additional work done on my car."
Robert, Houston
See What Our Customers Have To Say...
"Great place, they really know what they are doing. Very professional. Daniel was great too."
Jerri, Houston
"I would highly recommend this shop."
Mark, Houston
"Charles is the very best ever! I've been working with him for at least 15 years. He goes beyond the norm in getting my car repaired quickly. Daniel and the rest of the team there are super!"
Cheryl, Houston
"Every body and everything was great!"
Celeste, Houston
"My family and I love Daniel and all the hard work he does in making my car safe and fixed!"
Daniel, Houston
"You only allow up to 5 as a rating. You guys are 10!"
Bill, Houston
"This is the second time that I have had my car serviced at your shop. I have recommended people in he past and will continue to. Thank you!"
Nancy, Houston
"I will not go anywhere else for my auto repair needs in the future & would recommend Meszaros with confidence in great service both in the way of car repair & customer care."
Brittany, Houston
"Many thanks to the repair shop. It really is a first-rate organization and they did fantastic work."
Vanessa, Houston